Beak Communications is a boutique public relations and management agency celebrating talent within the global entertainment industry. Whether it's a personality, brand or event, we are there to promote, control and handle all your needs with an honest, passionate and professional service.
Our permanent and constant interaction with the media over the last 15 years allows us a privileged relationship with journalists, broadcasters, producers, bloggers and talent themselves. With some agencies it's easy to feel like a small fish in a big pond, Beak is all about providing a bespoke service focused on making our clients realise just how important they are from the very beginning.
ABOUT DEAN PIPER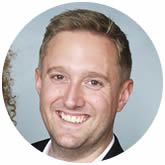 Beak Communications founder Dean Piper has 15 years experience within the journalism community. With contacts across the board, his aim was always to work within the showbiz world.
Starting life at the Daily Mirror's 3am in 2000 – with the original and agenda setting line-up of girls – he worked beneath the watchful eye of Piers Morgan. Over the next decade he took celebrity editor roles at Loaded magazine, Closer Magazine (where he wrote the popular column, Mr Showbiz, for five years) and spent close to four years at the Sunday Mirror as their entertainment columnist.
Whether it be celebrities themselves, managers, PR folk or business people, Dean knows them all. With Beak it's time to start a new era...